Rep. John Lewis addresses the Immigrant Worker Freedom Riders as they arrive in Washington, DC in 2003.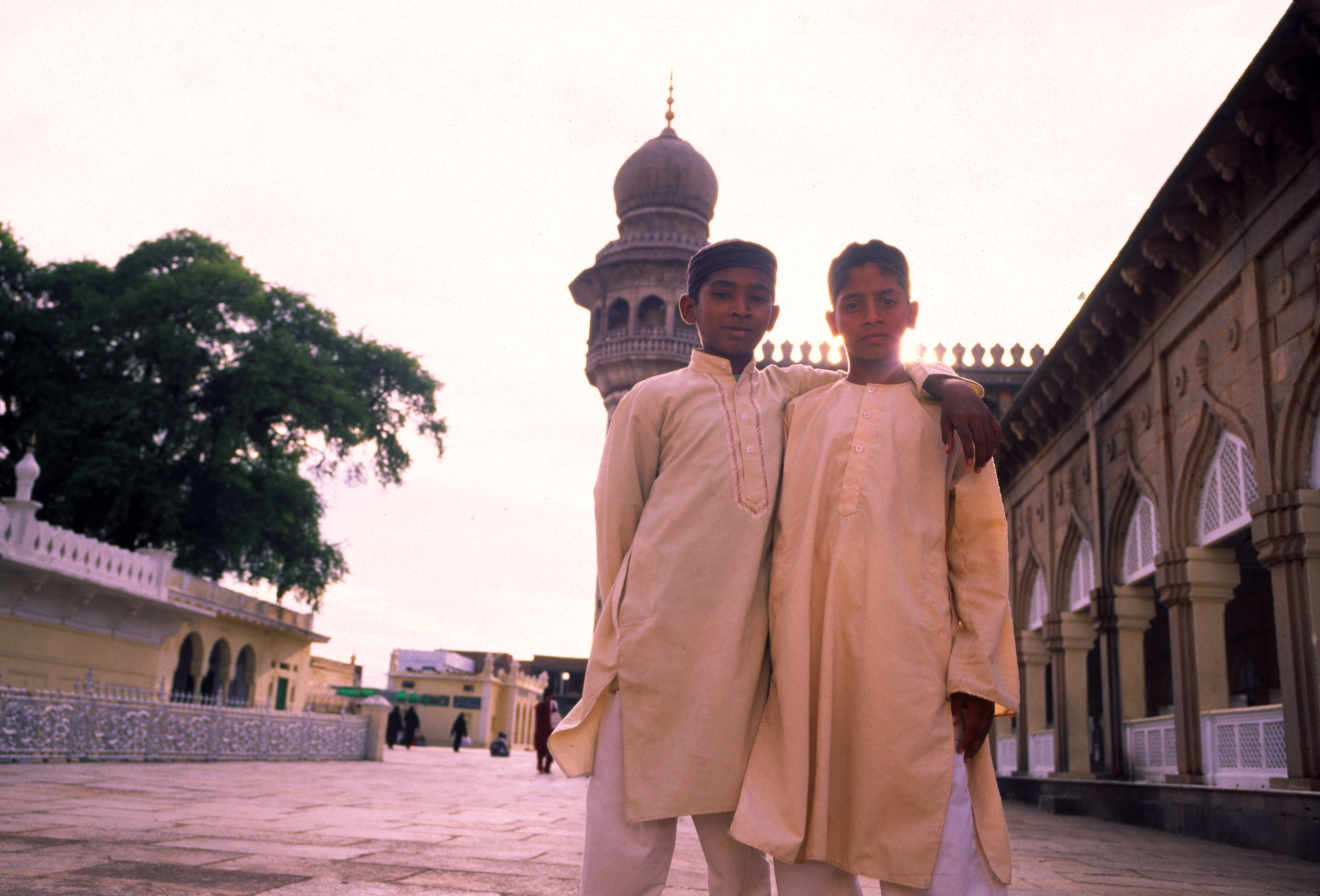 Boys outside the Mecca Mosque in Hyderabad, India in 2006.
Crosses on the border fence represent those who died trying to cross near Agua Prieta, Mexico.
Nico leads young and undocumented immigrant activists on a march to the federal buildings in downtown Chicago, where the group will step out of the shadows to declare themselves undocumented and unafraid.
A recent immigrant from Senegal poses for a portrait near the Centro Afro-Hispano in Madrid, Spain.
Greyhounds hit the home stretch at Derby Lane in St. Petersburg, Fla.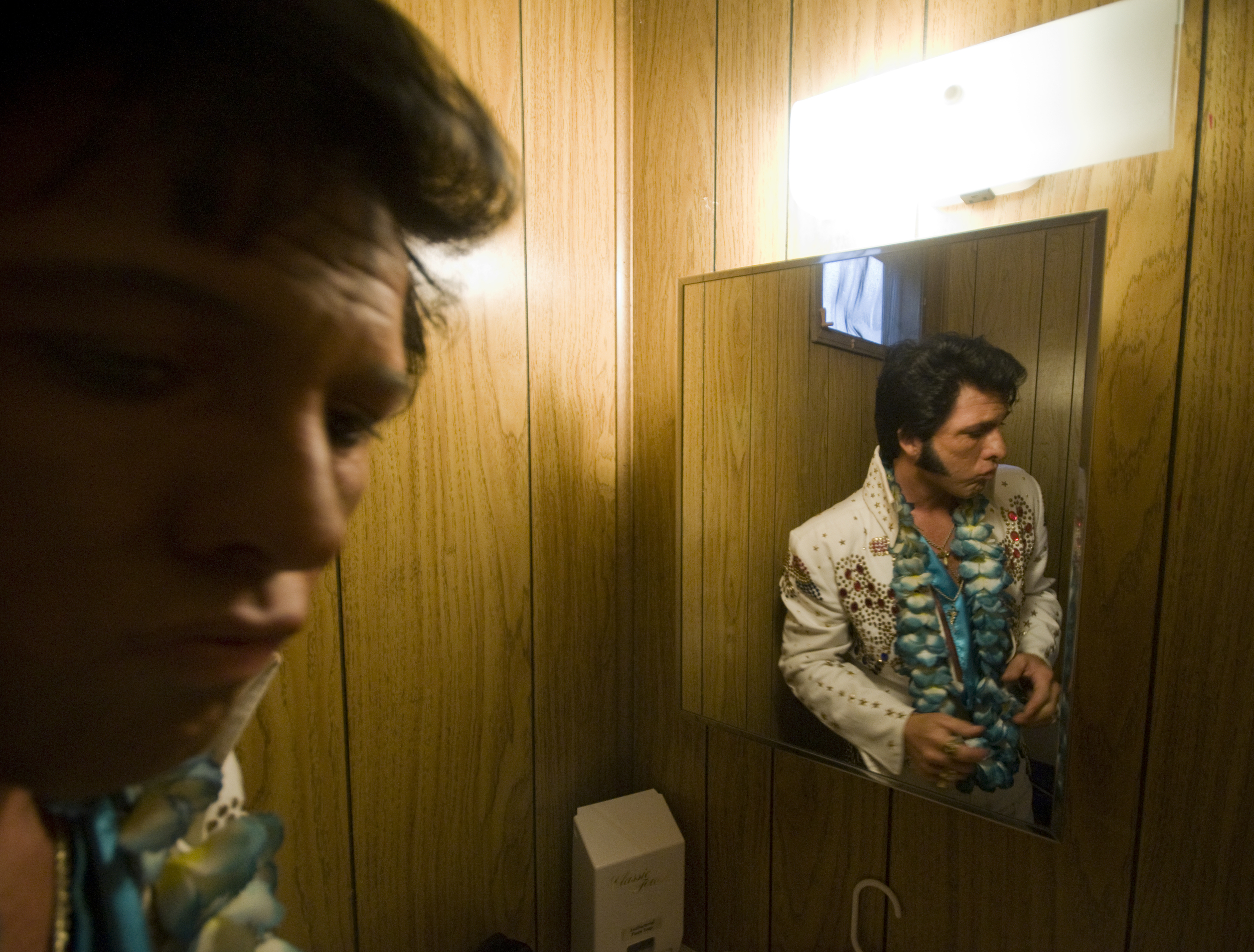 Elvis impersonators prepare for competition at the Wisconsin State Fair.
A farmer moves crops to the top of Colca Canyon in late afternoon sun near Arequipa, Peru.
Devotees of El Senor de Los Milagros, religious icon to black Peruvians all over the world, process through the Ascao neighborhood in Madrid, Spain.
Perry Farrell leads Jane's Addiction through the rain at Riot Fest in Chicago.
Activists organized by Kensington Welfare Rights Union in New York City.
Immigrant Worker Freedom Riders stop in Arizona en route to the nation's capital in 2003.
The daughter of a detained Somali American leader stands in protest with other women in San Diego in 2003.
Cassandro celebrates a fallen opponent during a lucha libre match in Madrid, Spain.
David Byrne onstage during the Love This Giant tour.
Local gospel quartets gather for fellowship and faith on Chicago's South Side.
Fans crowd the stage at Riot Fest in Chicago.
Veterans of World War II honor a shipmate's remains, recently identified and returned from Pearl Harbor.
Ceasar Hill, a decorated Navy veteran, fought the shame and stigma of homelessness to get back on his feet and now works for fellow homeless veterans in Chicago.